Easy & Delicious Homemade Dabs
Extract your own concentrates with your T-Rex Rosin Press Today!
"The T-Rex Rosin Press is awesome. Better
yields than expected, I'm getting awesome results!"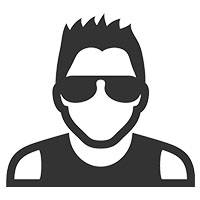 Make Solvent Free
Concentrates At Home

You'll Save Money
Enjoy the convenience of freshly made concentrates whenever and in any quantity – big or small! Highly economical with a flavor thats totally out of this world.

Highly Advanced Design
Ultra simple to operate and maintain – you'll enjoy seamless 3 button operation and a precision LCD Temperature Display – Dual Heating Modules ensure a precise and even heating surface.

You'll Enjoy Safe & Easy Use
Forget solvents and fire-hazards! You'll love how easy the T-Rex Rosin Press makes concentrates with it's super safe clam shell design using just the pressure of your hands.
Squeeze those Nugs & Enjoy!
T-Rex Rosin Tech Press by LitRhino (Sale)

$119.99
Add to Cart
T-REX Honey Extractor Rosin Tech Press Includes:
1 x Honey Extractor Machine

1 x Power Cord

1 x Instruction Manual

1 x Premium Insulated Storage / Shipping Case
Specifications:
Size 150x150x63mm

Input 80V-240V / AC

Power 200 Watt

Temperatures 100c – 150c

Weight 432g